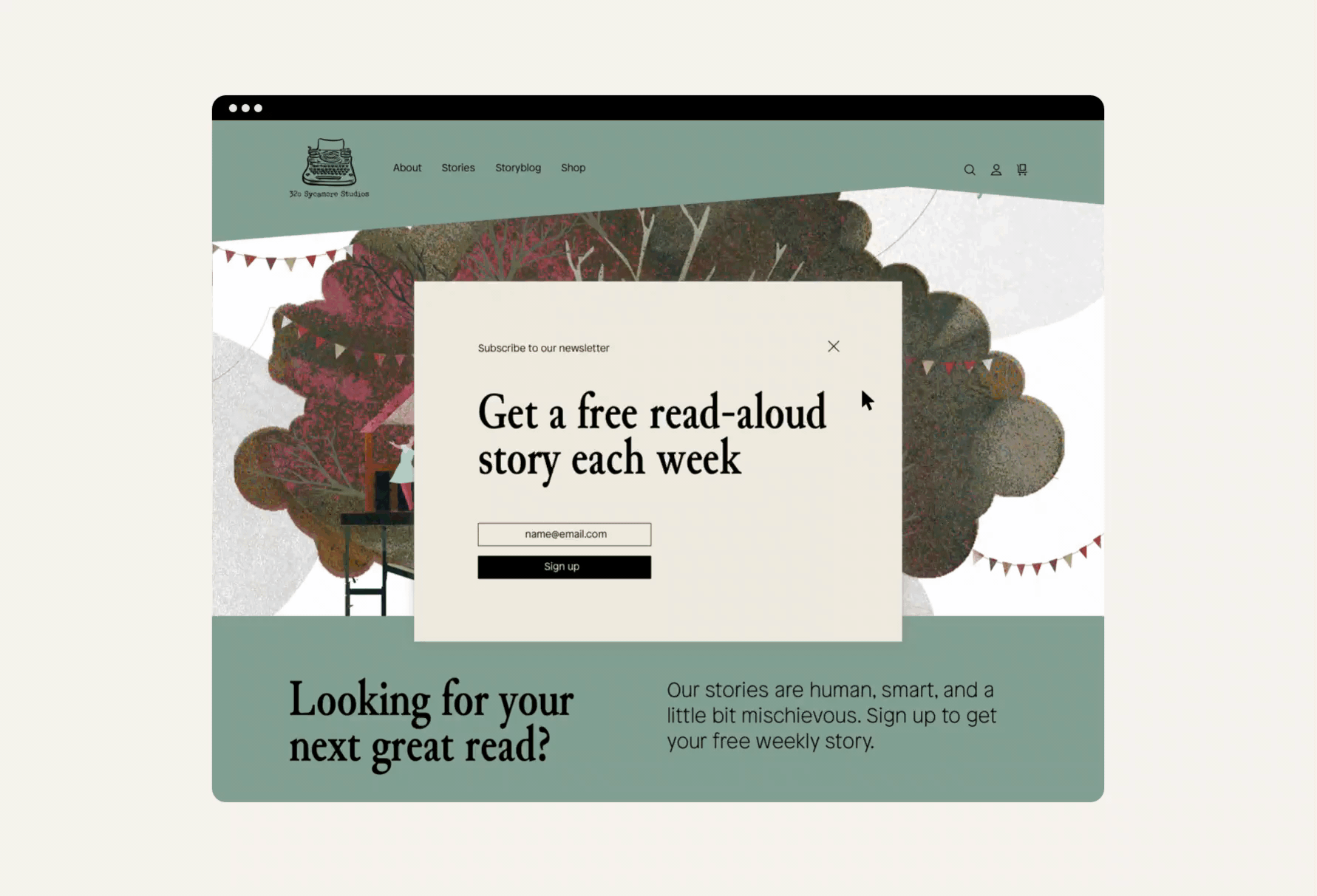 320 Sycamore Studios is a independent children's book publisher. The company's mission is to make it easy for families to slow down and connect over read-aloud stories. Their stories are quirky and fun.
Branding / Web / Art Direction / Kids
To create a website and brand experience to represent the quirky nature of the stories told. 
We used a balance of bright colors and subtler tones to bring about the silliness and seriousness of the brand. Because 320 Sycamore Studios' stories often have plots that are unexpected, we used irregular shapes to convey the imperfectness of human nature.